Hand created bears & dolls by Nicole Woodward
Special orders and repairs undertaken, with a focus on conserving our bear heritage and crafting future antiques and heirlooms
I/NTBAA Awards 2015 Awarded By Brian May from Queen!
Admiral Lord Nelson
THE COMPLETE COLLECTION FROM THE BOOK THE THERE MUSKETEERS
follow me on Facebook
Most of the pic-nic-bears collection is available For Adoption at NEW Art and Craft Shop @ "Lessly Art" in Joinville, France.
Opening Times:
Tuesday & Wednesday 14:00-18:00 hrs
Thursday till Saturday 10:00-12:00 hrs & 14:00-1800 hrs
Closed Sunday & Monday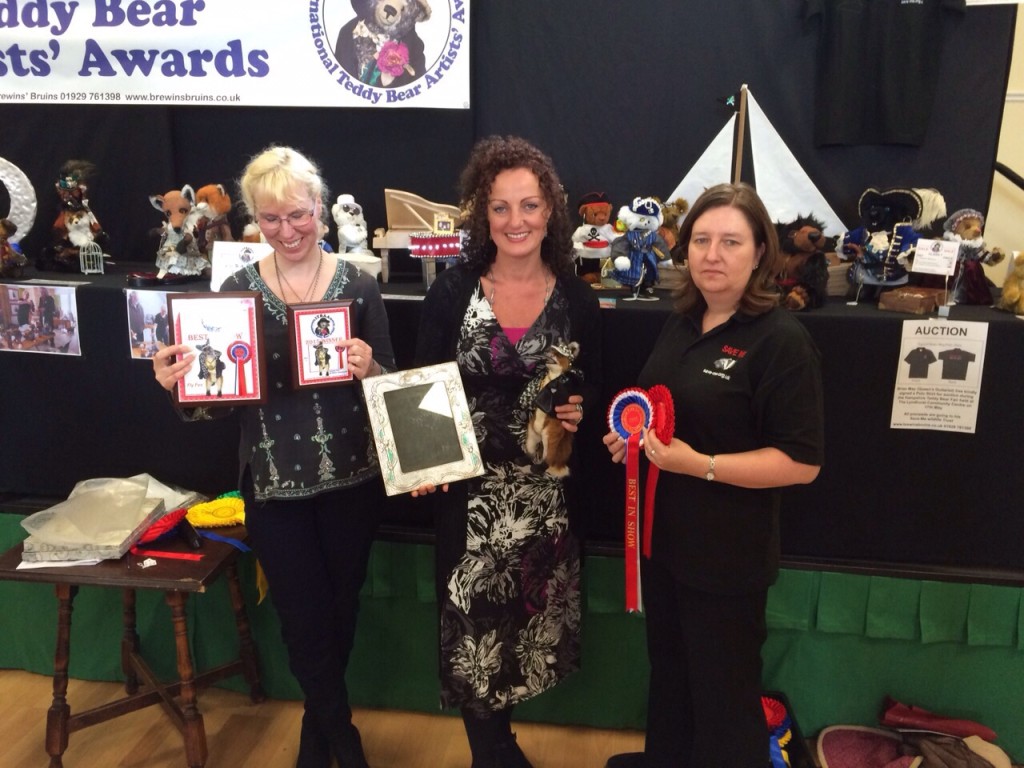 Having been chosen to WIN the Fox Class by Brian May of Queen, i was then awarded best in show and international Teddy Bear Artist of the Year 2015!
————————————————————————————————————————

Having participated in the BBC Children in Need, "Find a Friend for Pudsey Bear" friends in the forest 2013 competition, my entry Rosie the baby Indian elephant was awarded second place in the National Teddy Bear Artists Awards (NTBAA). This competition is sponsored by Brewins' Bruins of Swanage and is held annually and attracts worldwide participants